Wake Collaboration Tool
Content Strategy, Copywriting, & Design
Wake was specifically developed for creatives to collaborate and share their work — think of it as "Slack for designers" if you will. As lead creative at the small startup consisting of the founder, four engineers, and myself, I had the opportunity to wear many hats and do a little bit of everything. My responsibilities included market and user research, design, marketing, and creative direction, as well as writing and creating content for Wake's blog and social media presence. I even answered customer support requests, maintaining a consistent brand tone and messaging across all communication channels. Wake served a diverse range of clients, from big companies like Facebook, Hulu, and Spotify, to individual customers who loved our product. The tool was such a hit that InVision, the biggest competitor in the creative collaboration space, ended up acquiring Wake.
Product Website
One of my main duties was to provide creative direction and lead product marketing efforts, particularly for Wake's website. With my expertise in design and understanding of the target audience, I played a crucial role in shaping the visual and aesthetic direction of the website. I worked closely with the team to create visually appealing landing pages that showcased the features and benefits of Wake. This involved crafting persuasive and engaging messaging that effectively communicated the value proposition of Wake's product to potential users. By highlighting its seamless feedback and collaboration capabilities, we aimed to capture the attention and interest of creatives seeking a reliable and efficient tool for their projects.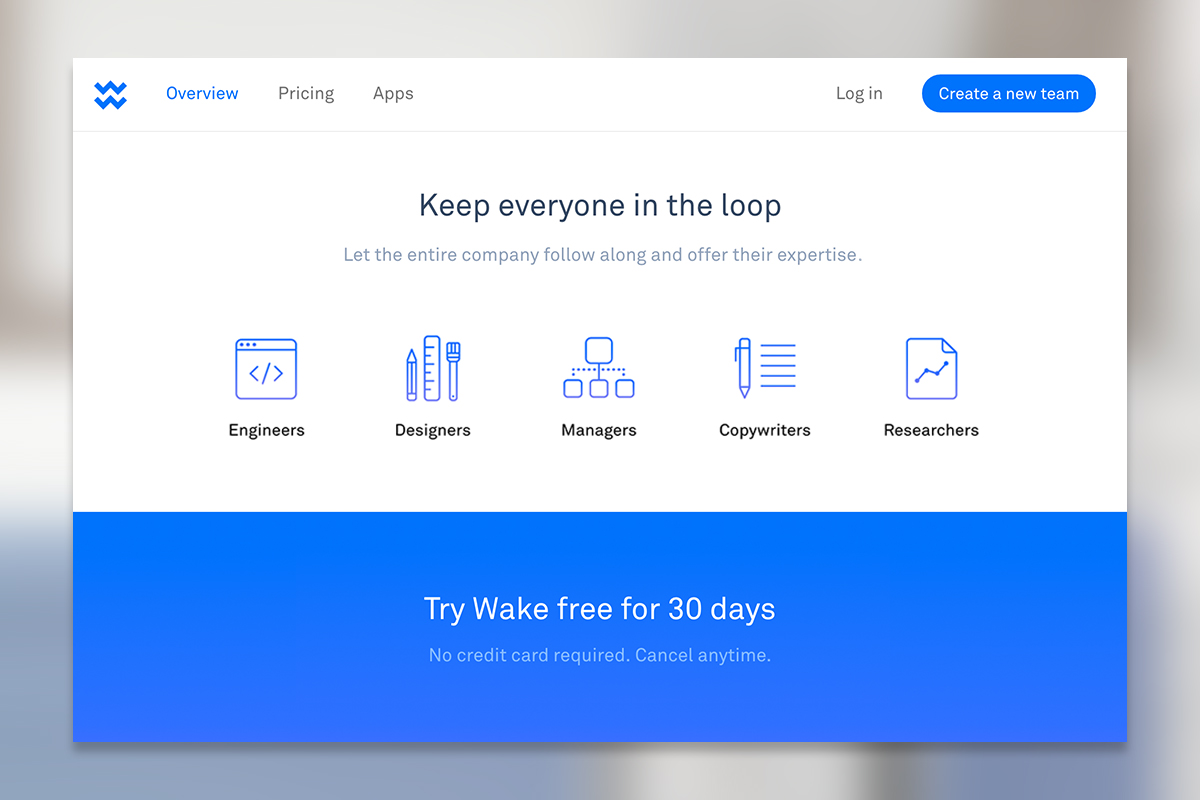 Product Features
I also took an active role in designing and prototyping Wake's various product features. One of the key aspects of my work was creating a seamless user experience through well-crafted UX copy. For example, I designed and worked with engineers to implement features like easy drag and drop uploads, allowing users to effortlessly add their projects to the platform. Additionally, we also focused on enhancing the usability of the tool by enabling intuitive reordering of project items. This feature allowed users to prioritize and organize their projects with ease, saving them valuable time and effort.
Blog Posts
At Wake, I took on the responsibility of not just designing and prototyping new product features but also writing blog posts for product marketing. These posts promoted and explained new feature launches, emphasizing their benefits and showcasing their value to our current users and potential new customers. By incorporating easy to read narratives and persuasive marketing copy, I aimed to generate interest and excitement. This attracted audiences to explore updates to Wake's platform, driving customer engagement and fostering brand loyalty.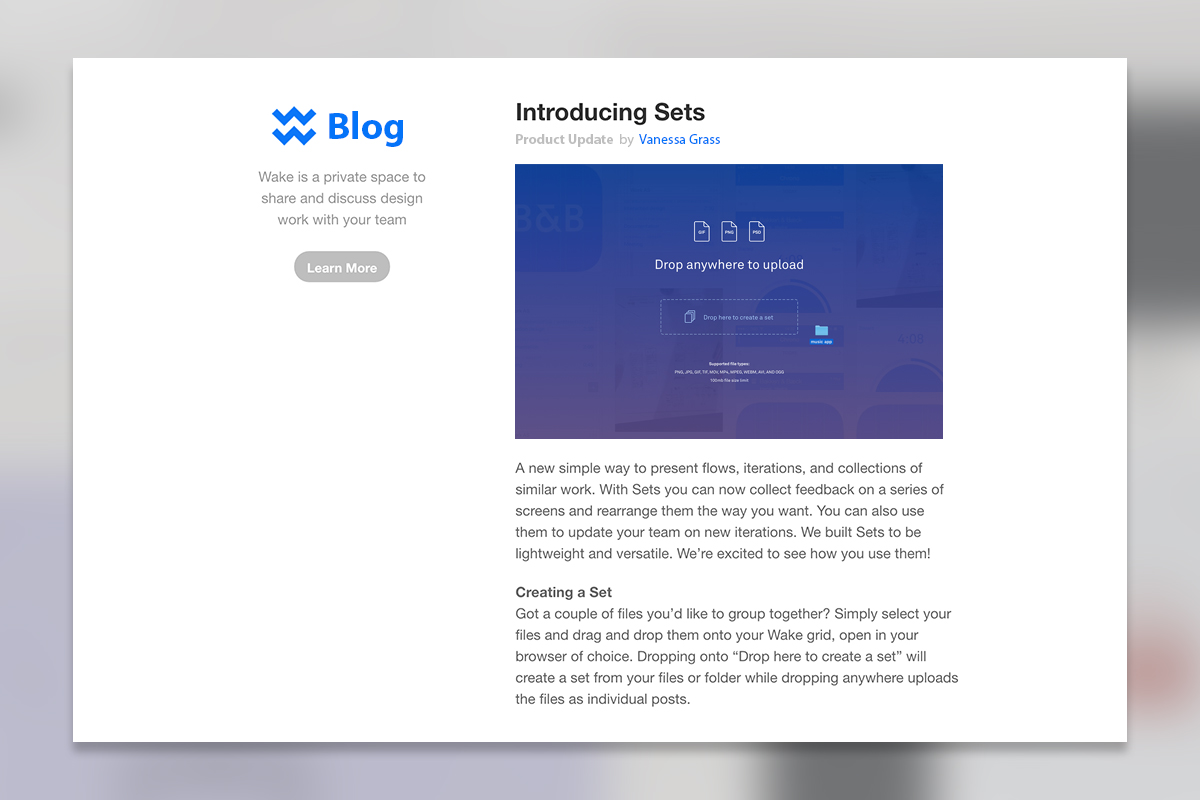 Social Media Content
Another area where I shined was in creating social media content, particularly for Twitter. This involved developing topical content ideas and crafting engaging copy to grab attention and highlight the value of Wake. Additionally, I generated eye-catching, on-brand graphics to make our posts stand out and entice our following to learn more. By leveraging social media effectively, I drove engagement, increased brand recognition, and sparked interest among our target audiences.