Neuroscience Theater
Branding, Content Strategy, Design, Research, & Writing
Neuroscience Theater is a science series making learning about the brain both entertaining and approachable to a wide audience. In this series, I discuss how the brain and mind are depicted in movies, shows, and pop culture and explain related real-life science research happening behind the scenes. As the founder, I do everything from branding, such as designing a custom logo and graphics, to researching and strategizing content. From writing scripts to editing videos, I produce well-informed content for YouTube, Instagram, Twitter, and TikTok. Additionally, I present at seminars and conferences and speak on podcasts. I also consult on creative projects about the brain and mind, lending my neuroscience expertise to sci-fi writing, short films, plays, and other artistic works.
Logo & Branding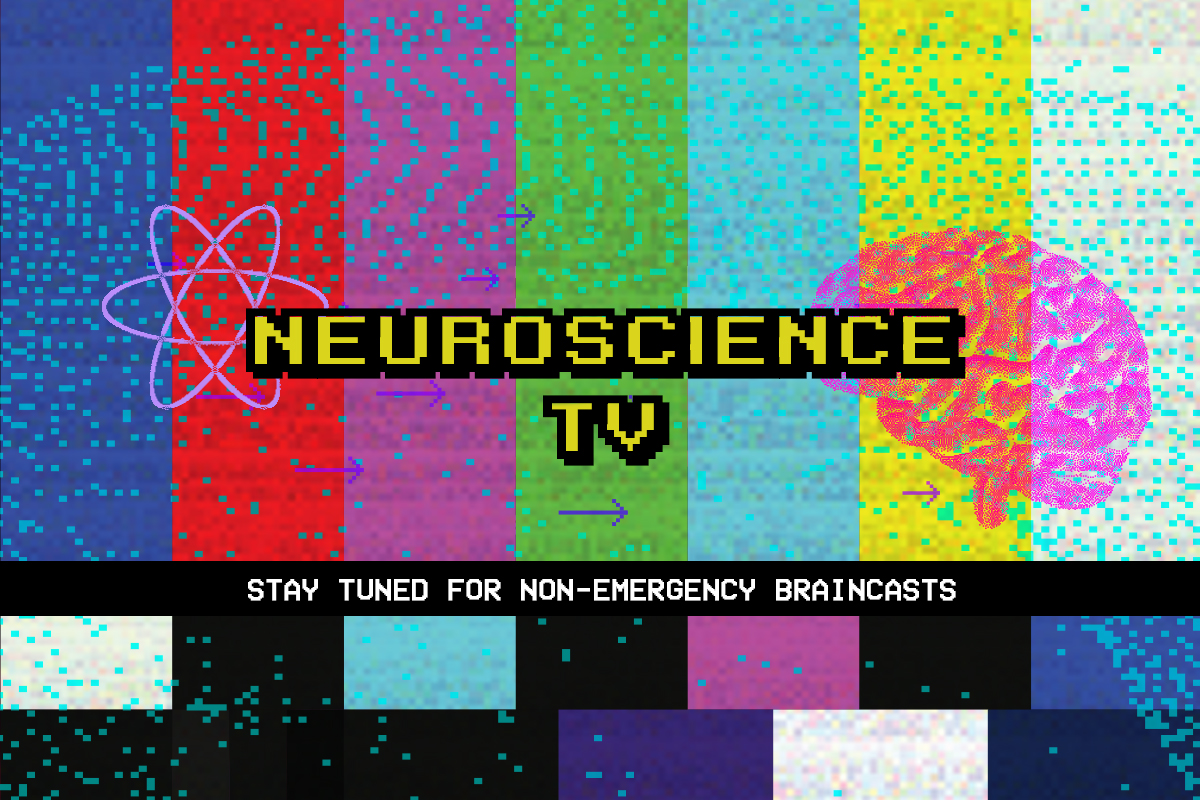 Speaking Engagements
At Simply Neurocon 2022, an interdisciplinary neuroscience conference, I presented on society's growing fascination with the mind over the last several centuries. I discussed how our pursuit of understanding and knowledge about the brain transcends science, infiltrating art, literature, movies, TV, and pop culture. I highlighted specific movies and shows that feature neuroscience topics, connecting them to real-life, innovative research.
The University College London Neuroscience Society also invited me to speak at their seminar series, where I had the opportunity to share the latest developments in brain research with a diverse audience of students and members of the general public. In addition to presenting cutting-edge research, I also explored the philosophical and ethical implications of neuroscience through the lens of films and pop culture.
Podcast Appearances
Uneasy Lies the Crown is a podcast that examines the lives of famous royals from both a historical and biological perspective, shedding light on how mental and neurological illness shaped some of the world's most important leaders, and in turn, the course of history. Hosted by a duo of history and neuroscience experts, I was invited on the podcast for a special episode discussing the neuroscience behind King George VI's stutter as depicted in the Oscar-winning film "The King's Speech".
Neuroscience Holiday Card
As a special project, I designed possibly the nerdiest holiday card ever featuring typography and illustrations I hand-drew myself. Now, I'll admit, the brain depicted is not exactly anatomically correct, but it's a fun and artsy take that still involves neuroscience knowledge. This unique holiday card served as a fun and whimsical way to promote Neuroscience Theater and is yet another example of how I love infusing creativity into science content.